(02-04-2023, 09:21 AM)

chris Wrote: Video won't load for me but didn't they updated that sting four years ago with the new lower thirds?
Yes they did, and due to usual BBC inconsistency they still used it today for in-studio display graphics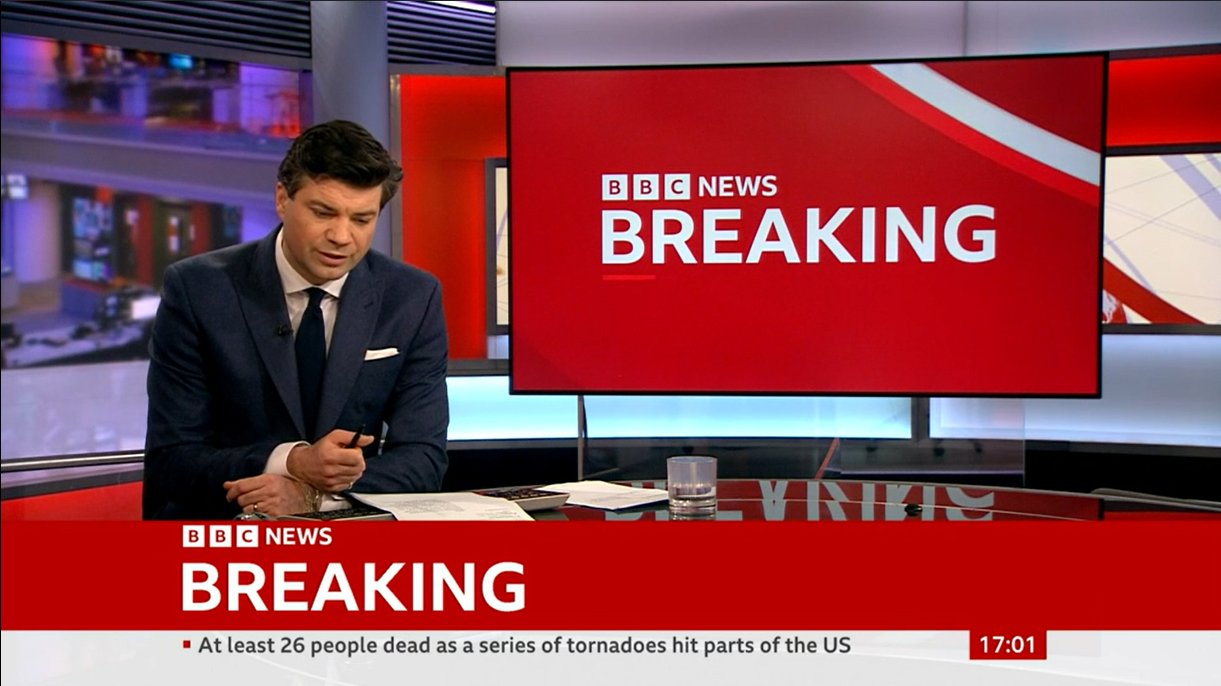 As you can see, in the tweaked version shown yesterday there were no circular forms, just red mass sliding from below with a horizontal delimiter.
UPD. Also during 5pm hour intro the catwalk screens were switched off for some reason (may be the tech team planned to put a "BREAKING" there, too, but failed?).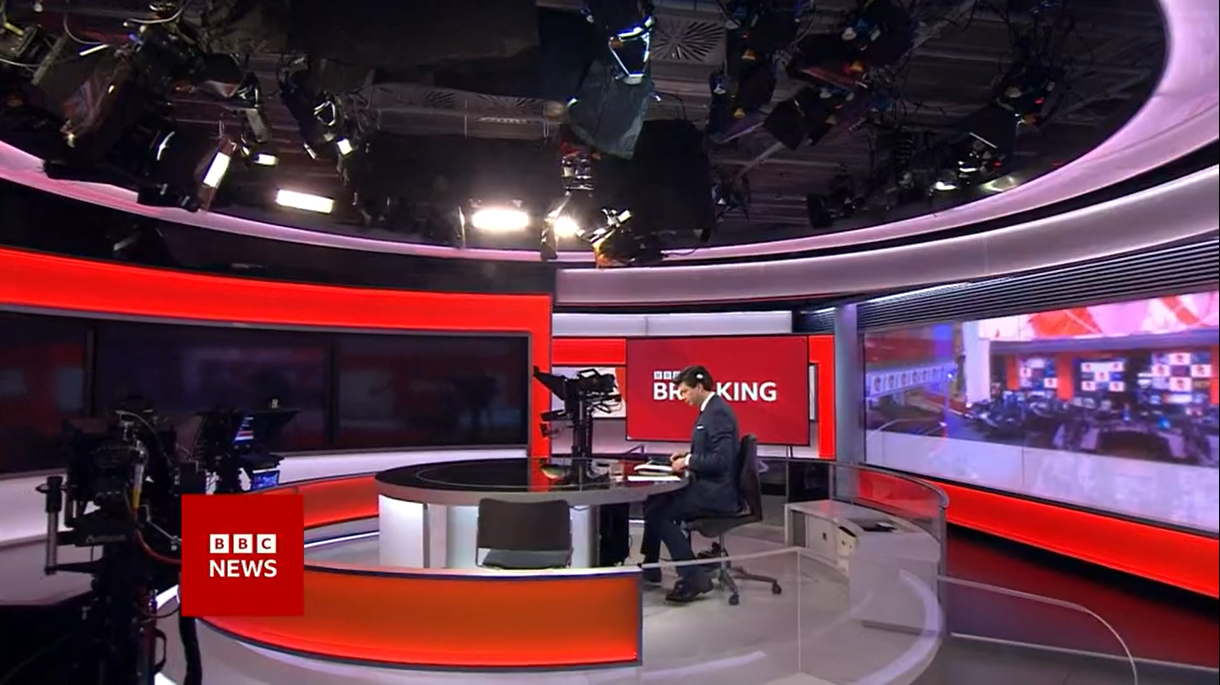 At 6pm they were OK and showing globes. Anyway, World does not use this catwalk on weekends much.