It's become a common topic of recent months how often the BBC have missed changing a logo as part of what has been quite a slow brand rollout. I suppose its understandable as our biggest broadcaster they are held to quite high standards, and maybe we have been spoiled by some very efficient rebrands elsewhere which have stuck in the mind. But it's certainly not always been that way, and I thought for a change of pace it might be interesting just to look at some of the other less-than-smooth branding switchovers from other broadcasters over the years, particularly bearing in mind some of those had so much less estate to actually change at the time.
To kick things off one of the ones that I always think of, being my region of the time, was Tyne Tees in the latter few years of the regional brands in the late 90s and early 2000s. Their surprisingly lovely rebrand of 2000 brought with it a whole new corporate logo for the station which was thoroughly applied to nearly everywhere. Only for the network idents in use for the majority of the day to continue with the old rushed-out-in-an-afternoon corporate logo from 2 years prior, even after they themselves were tweaked with the ITV1 update. I guess by that point it's probably fair to say there was no real incentive from the powers-that-be on really keeping things in the regions looking smart - but even after they went all out with the national branding in 2002, that old local corporate logo doggedly lived on through the teletext service in the North East, and teletext services were still being quite heavily used by audiences in the early 2000s. Unlike some regions this was never replaced until all the ancillary text services were closed down nationwide in late 2004, meaning it would have been 4 years and probably about 2 or 3 pres refreshes before they finally removed the last traces of that old logo from active broadcast.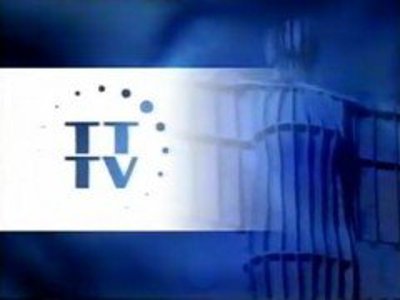 vs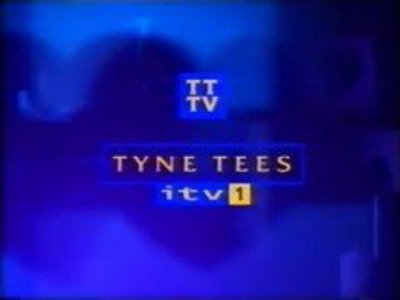 And finally, that old corporate logo still clinging on as of July 26th 2004:-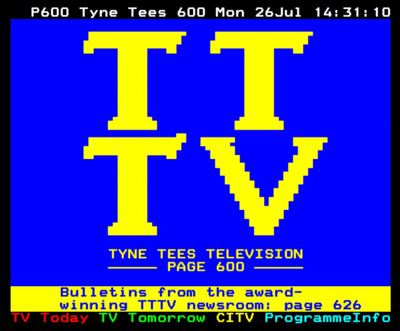 So any other examples of really slow branding crossovers that spring to mind over the years?
---
TV Whirl - Since 2001