During the 10 the weather handover was done vice versa to the 6, in a more traditional way (weather studio appearing on the presenter's screen)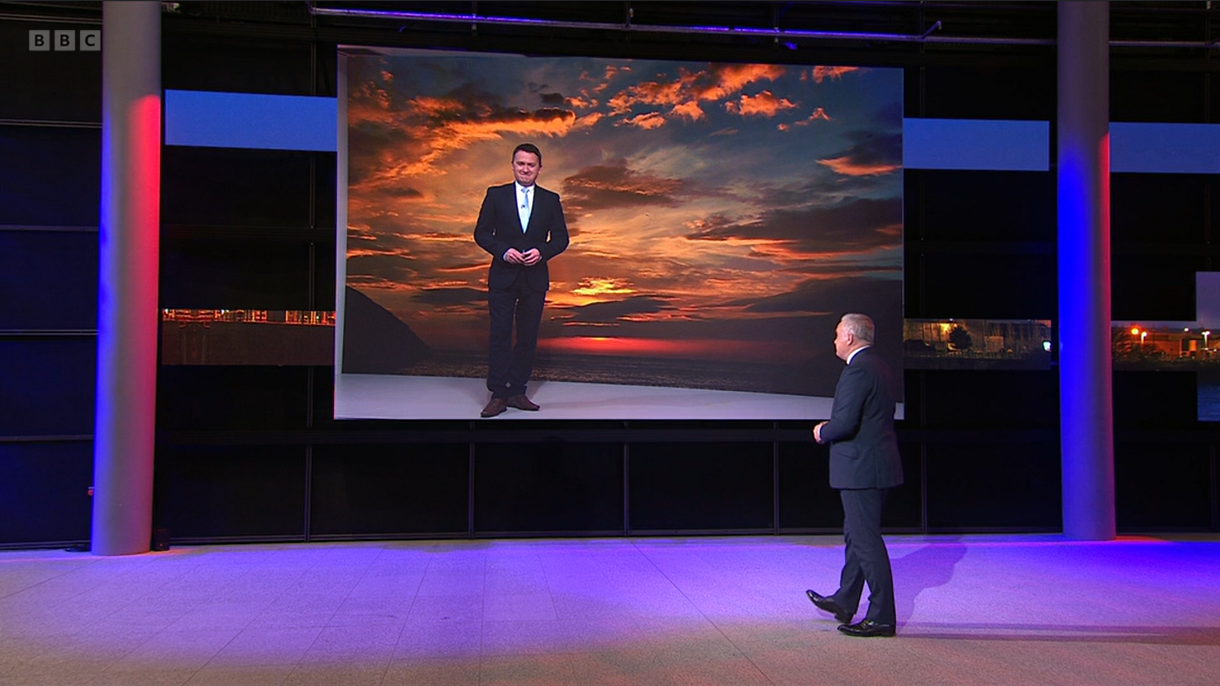 Also for some reason no live Newsnight teaser nor even mentioning at the end of the Ten, only the regions.
May be it is because BBC Two slightly overrun and Newsnight started circa 22:36.
UPD. No, that is not the case, it is just a weird IPlayer timestamp glitch.
(15-02-2023, 01:15 AM)

RhysJR Wrote: Watching back bits of the News at Ten tonight, I couldn't not notice how dark and unwelcoming the presenting area looked.
Did I get it right from what I saw that the presenting area and the sit-down area are separated by a glass wall that the presenter has to go round while moving from one part of the studio to another? During the interview with the BBC Wales editor it appeared as if the presenting area with its screens served as a background, with what looks like a
door(!)
seen to the right of the desk.